About Key 57
Time travel and total world domination by a ruthless psycho.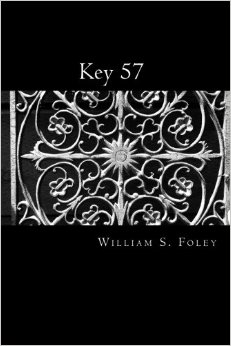 Fear of waking up and causing another horrible disaster.
Love strong enough to move mountains and change the world.
A key that was given as a gift to a law student who was searching for some meaning in his life.
Will the key change the world for the good, or for the worse? Or for both?
When will the dreams end? Isn't it said you aren't supposed to actually die in your dreams? Why do so many of Steve's end in death?
Steve is an ordinary law student living with his girlfriend Victoria in New York City. He is given a gift that has the power to change the world. But will this gift change the world for the better, or for the worse?
Steve and Victoria are living normal lives just getting by in New York City until one day when someone calls him to let him know his friend is sick and asked for Steve. This call sets about a turn of events that Steve did not ask for and was not ready for; but Steve soon realizes that sometimes great power can be exciting.
Steve and Victoria encounter a number of new experiences until Steve finds the real reason for the gift.
When the key is in the wrong hands, there is no limit to the devastation that can occur.
Purchase the novel
Click here to purchase the novel from Amazon in paperback format or on your Kindle